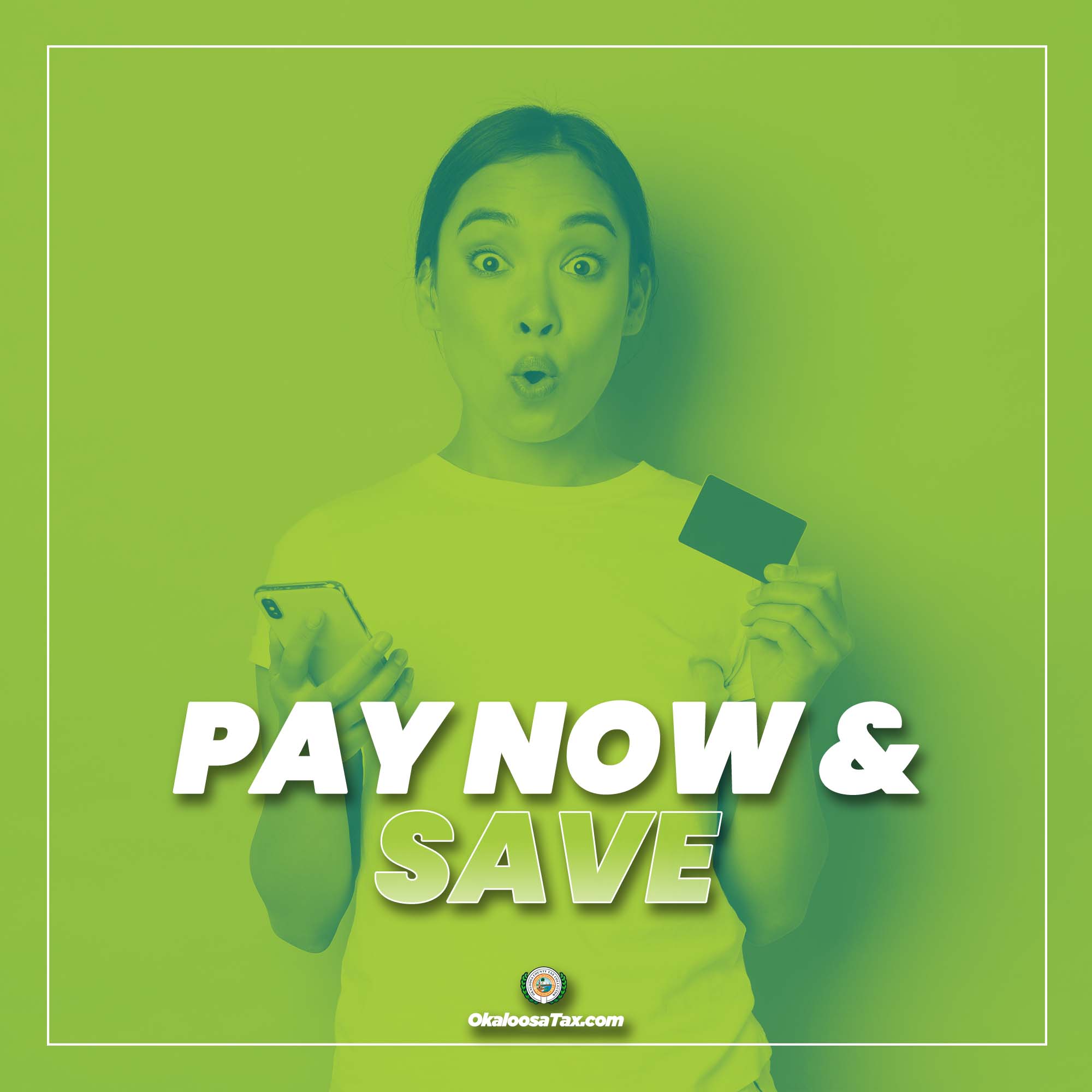 Property owners who pay 2021 property taxes between now and November 30 will receive a 4% discount. "Last year, 80,000 property owners took advantage of the 4% November discount, resulting in savings to them of over $8.4 million. That's real money that stayed in the pockets of citizens, rather than in the hands of the government," shared Tax Collector Ben Anderson. In addition to paying early, the Tax Collector also encourages citizens to pay online. "We urge all of our customers to take advantage of our convenient, simple, and secure online payment options at OkaloosaTax.com. Online payments made with your bank account (eCheck) are FREE, there are no additional fees charged and you still receive the full 4% discount," adds Anderson.
Property taxes are due on an annual basis for the tax year January through December. The Property Appraiser establishes assessed values and determines the eligibility of exemptions while local governments and other levying bodies establish budgets and set millage rates. The Tax Collector mails the notices, collects, and disburses the taxes. Notices for taxes are sent on or before November 1 each year and collected from November to March, after which they become delinquent. Payment options for Property taxes include online, by mail, or drop box located at most office locations.
For questions related to property taxes, please contact the Tax Department at TaxDept@OkaloosaTax.com or by calling 850.651.7604. Please visit OkaloosaTax.com or dial #TAX (#829) from your mobile device for all other tax collector-related inquiries.