Property Tax Notices will be mailed on Oct 30th and become available for payment online later this month. With the transition to appointment-only service for DMV related transactions, we encourage all property owners to take advantage of our quick and secure online payment option. Online payments made by e-check charge NO convenience fee.
Our Crestview, Niceville, and Shalimar locations are OPEN. Appointments, masks, and temperature checks are required for service.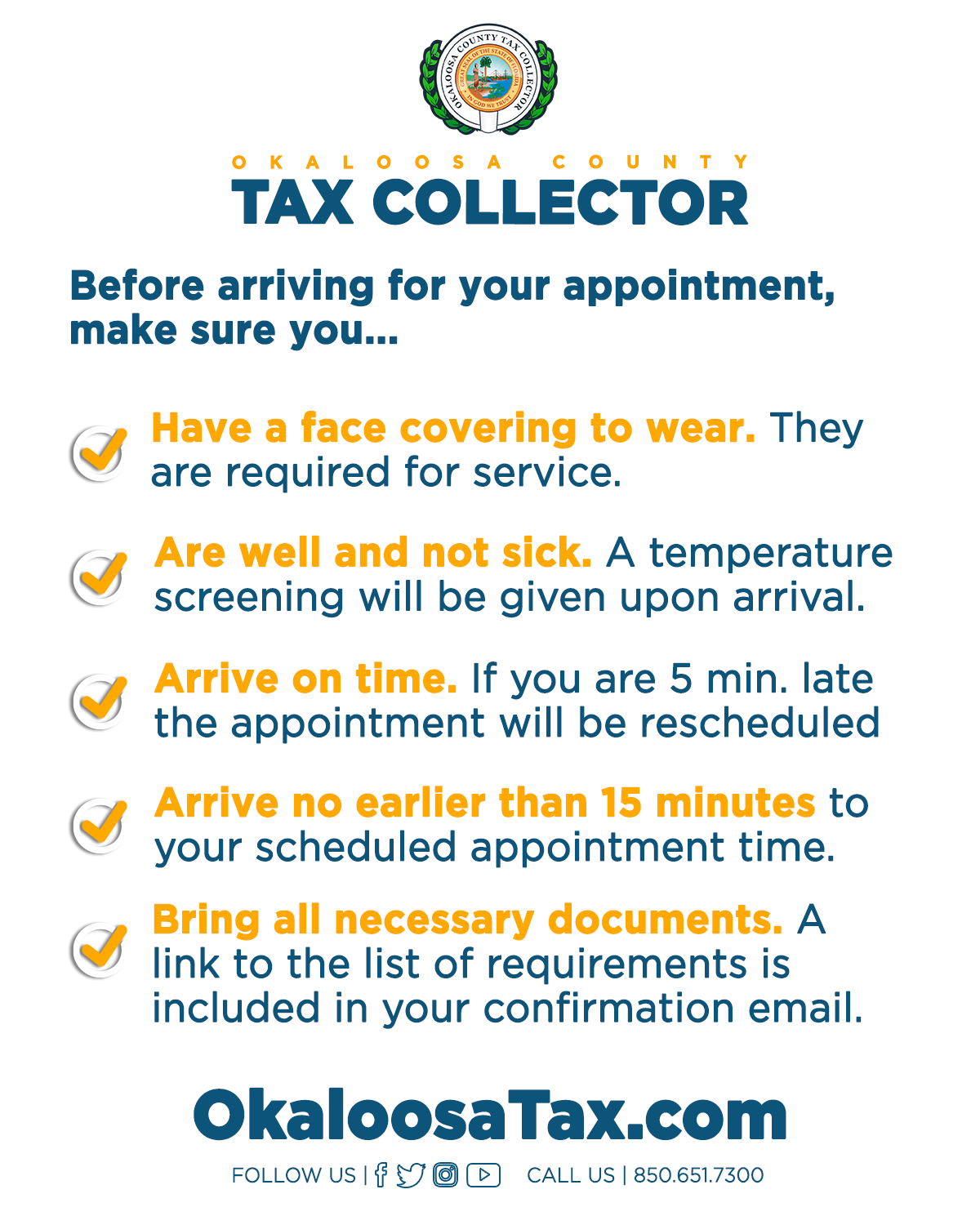 We can assist with the following transactions over the phone
Vehicle Renewals
Property Taxes
Business Tax Receipts
Driver License | Vehicle or Vessel Titles | Passports | Concealed Weapons
Follow us on our socials!