2020 Property Tax Bills can be viewed and paid online at OkaloosaTax.com. Online payments through your bank account (e-check) are FREE, no additional fees are charged. Due to changes in our operations we strongly encourage customers to pay property taxes online, by mail, or dropbox. No appointments will be provided for walk-in property tax payments. Those who walk in to pay will be served, but there may be a wait.
Thanksgiving Holiday Hours! The Okaloosa County Tax Collector Offices will have an early closure on Wednesday, Nov. 25th at 2 pm and remain closed for Thanksgiving and Black Friday. We are always open online at OkaloosaTax.com!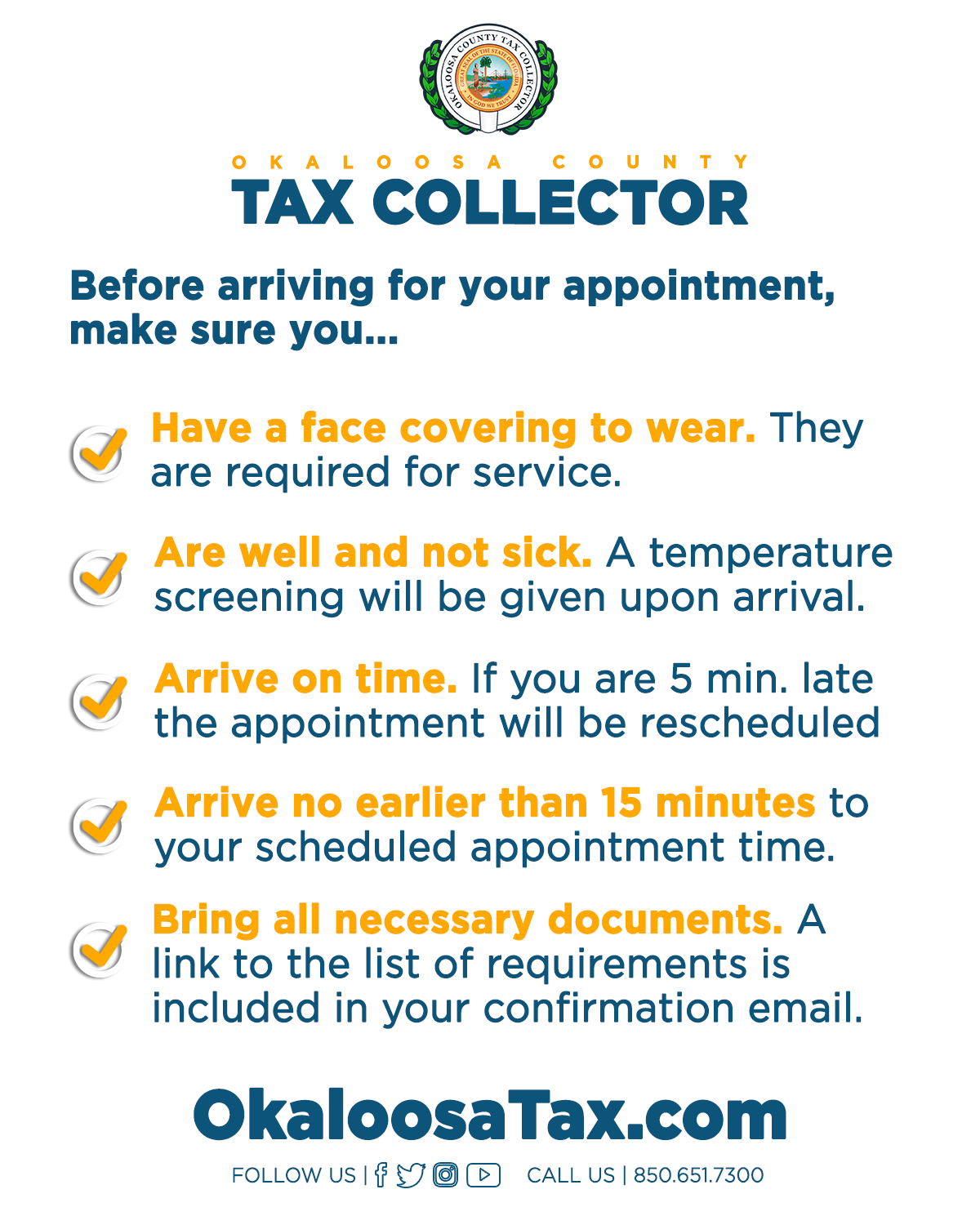 We can assist with the following transactions over the phone
Vehicle Renewals
Property Taxes
Business Tax Receipts
Driver License | Vehicle or Vessel Titles | Passports | Concealed Weapons
Follow us on our socials!