The State of Florida DHSMV Servers are currently down due to an outage with their network provider. As a result, we are unable to process Driver License and Motor Vehicle transactions at this time. Please stay tuned here for updates.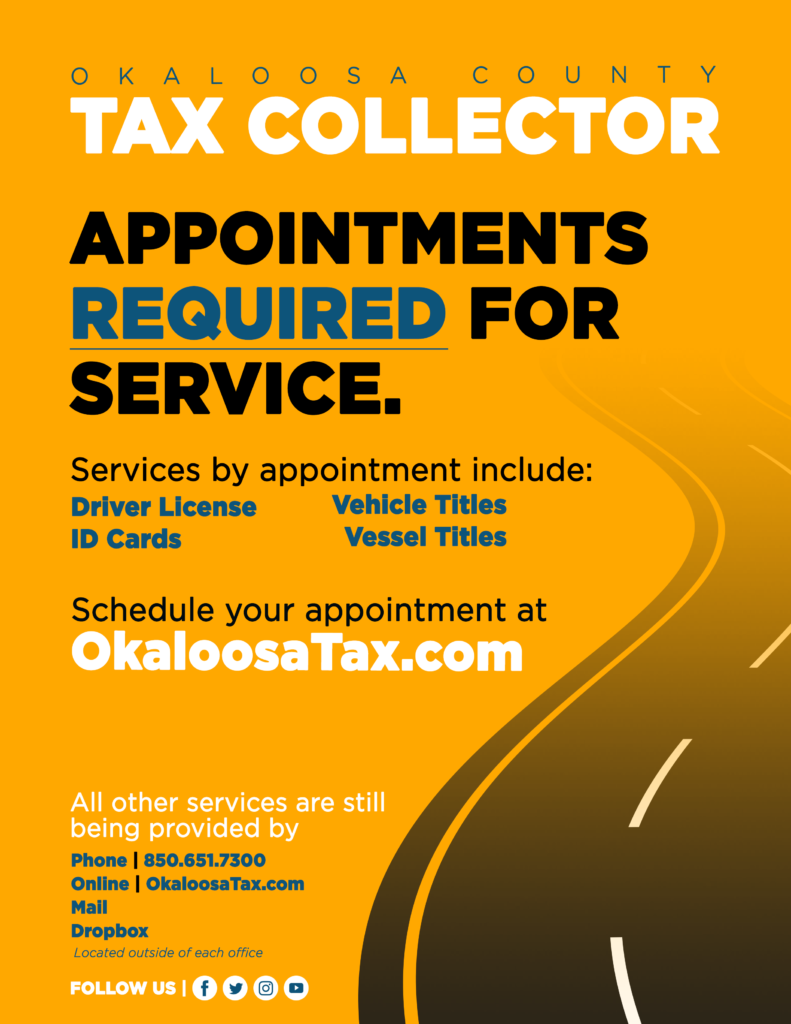 We can assist with the following transactions over the phone
Vehicle Renewals
Property Taxes
Business Tax Receipts
Driver License or Vehicle Titles Appointments
Follow us on our socials!