Business Tax Receipt
Business Tax Receipts can be paid in person or by mail using cash, personal check, cashier's check, money order. For your convenience we also accept E-check, Visa, MasterCard, Discover and American Express along with debit cards displaying the credit card logo present on the card. A bank card fee will be added if paying by credit/debit card. To pay by mail you must supply our office with the type of card being used, your credit card number, the billing name and address and the expiration month and year along with a phone number (in order to reach you if a problem arises). To pay online you may use Visa, MasterCard, Discover or American Express and a bank card fee will be charged to each transaction processed over the web. The site will advise you of the charge before you move forward in your transaction. Paying by E-check online is free.
When you provide a check as payment, you authorize us to either 1. use information from your check to make a one-time electronic fund transfer from your account or 2. process the payment as a check transaction.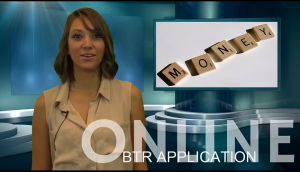 A Business Tax Receipt is issued by the Tax Collector for the privilege of operating a business. Anyone providing merchandise or services to the public, even though a one-person company or home based occupation, must obtain a county business tax receipt to operate.
The Business Tax Receipt fee is $35 per location, regardless of the nature of the business.
Business Tax Receipts are renewed annually in July, August and September for a cost of $35. If you have ANY changes to be made to your existing Business Tax Receipt you must contact one of our offices or come into any office to make the needed change(s). The permit is valid through September 30th of the following year. New Business Tax Receipts are issued any time during the year for $35. Failure to renew a Business Tax Receipt subjects the owner to delinquent fees. All businesses must maintain a current Business Tax Receipt or the Tax Collector has the authority to close the business until the requirement is met. New businesses may download a Business Tax Receipt Application online, or stop by one of our offices to complete the Business Tax Receipt process at any time during our regular office hours.
It is the responsibility of the business owner to report to the Tax Collector's Office a change of address, name change or ownership transfer or any other change affecting the Business Tax Receipt.
To Anonymously report Business Tax Fraud:
call 855-489-8477 (4TX-TIPS)
or
Business Tax Receipt Qualifications:
Before an Okaloosa County Business Tax Receipt can be obtained, a business must meet all conditions required by city, county, state or federal agency regulations which apply to that business or occupation. Many businesses will be subject to zoning codes.
In Okaloosa County, a business located within a city limit requires both a municipal license and a county license to operate. If the nature of a business takes employees inside a city limit to conduct business even though the business establishment is in the county, it may be necessary to obtain a city license also.
The following checklist provides basic information on requirements that may be needed to start a business in Okaloosa County. No attempt has been made to provide a complete list of regulatory requirements.
1. Florida Department of Transportation: A permit may be required when there is a significant change in property use. Phone: 850-415-9208
2. City License: If you are anticipating doing business within the city limits of Crestview, Mary Esther, Fort Walton Beach, Destin, or Niceville, check with each City Hall to see if they may require you to have a city license in addition to an Okaloosa County Business Tax Receipt.
3. Department of Revenue: If your business involves selling anything, you may be required to collect sales tax.
DOR Website
3670 North "L" Street, Building C
Pensacola, FL 32505   Phone: 850-595-5170
4. Internal Revenue Service: You may be required to obtain a Federal ID number.
IRS Website
7180 9th Ave. Worth
Pensacola, FL 32504   Phone: 850-435-8648
5. Property Appraiser: A personal property tax return may be required to be filed for your business.
OCPA Website
73 Eglin Pkwy NE, Suite 202
Fort Walton Beach, FL  32548   Phone: 850-651-7240
101 E James Lee Blvd #104      Crestview, FL  32536    Phone:  850-689-5900
6. If you have a home business located in the unincorporated area (outside city limits), you will need to contact Okaloosa County Growth Management to apply for a home business permit before a business tax receipt can be issued.
http://www.co.okaloosa.fl.us/sites/default/files/doc/dept/growth_mgmt/online_forms/home_occ.pdf
1804 Lewis Turner Blvd, Suite 200
Fort Walton Beach, FL 32547
Phone: (850) 651-7180
Fax: (850) 651-7058
7. Fictitious Name: If you are using any name for your business other than your legal name, you are required to file a fictitious name with the state. The application and the renewal forms are available on the left hand side under the Downloadable Forms header.
Fictitious Name Registration Website
PO Box 1300
Tallahassee, FL 32302-1300   Phone: 850-245-6058
8. Information on how to establish a corporation is available from:
Secretary of State
Corporation Division (How to File)
Capitol Building
Tallahassee, FL 32304
Phone: 850-488-9000
9. Certain businesses require inspection before a business tax receipt can be issued in Okaloosa County.
The businesses that are inspected by the Department of Business and Professional Regulation, Division of Hotels and Restaurants, Panama City Beach District #6. Phone: 850-487-1395.
-Restaurants
-Food Concessions
-Mobile Food Units
-Take-Out
-Catering
The Department of Agriculture and Consumer Services inspects the following: Phone: 800-488-0800.
-Grocery Stores
-Bakeries
-Food Processing Plants
-Bottling Plants
-Ice Plants
-Seafood Vendors
-Juice/Snow Cone Concessions
10. Some businesses require State licenses. For information regarding Department of Professional Regulation licensing and other Florida State requirements, call the local State information number.
Phone: 850-453-7525
Below are the telephone numbers of several agencies that you may need to contact for information:
Department of Tobacco, Alcohol and Firearms: 850-494-5970.
Construction Industry Licensing Board: 850-487-1395
Department of Health and Rehabilitative Services (HRS): 850-488-6811
Okaloosa County Environmental Health Unit: 850-833-9240
Better Business Bureau (Pensacola): 850-429-0002